Ogłoszenie numer: 7651500, from 2022-11-08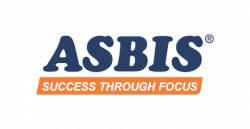 Asbis Group is one of the leading distributors of Information and Communications Technology products of top international brands in Europe, Middle East and Africa with local offices in 27 countries and more than 2000 employees.
Currently we are looking for a Sales Manager (Health Care) who will be responsible for Eastern Europe region
Sales Manager (Health Care)
Location: Warszawa
Job description
There are 3 brands in the focus:
Perenio Cold Plasma Emitter (household device with unique, proven anti-viral profile for air disinfection (B2C, B2B)

BELD – family of diagnostics systems, for food, water, and air testing on bacterial, viruses or chemical pollution (B2B)

IO Clinic – cosmetics, with unique active ionization technology inside, 9 SKU (2 lines: hair care and hand sanitizers)
The Role:
The importance of the role is determined by launch phase of Health Care business development. For person who is considering on the position must be very clear, that she (he) will be second team-member after Business Development Manager Health Care. So, the list of challenges is big and multidimensional. The procedures, rules and business algorithms are not established completely and the flexibility, entrepreneurship and responsibility taking are on the strong demand.
The FSM will launch the ASBIS Health Care, developing it through different channels (depends on 1 or all 3 brands are launched in parallel) as follows: e-retailers (classic and on-line), pharmacy retailers (classic and on-line), drogerie-retailers (classic and on-line), beauty and health retailers (classic and on-line), market-places (global and local ones), HORECA, Food companies (wholesaling, production, catering), Laboratories (food, water, scientific laboratories), maritime transport companies
Functionality and skills:
Strategic planning and sales forecasting

Pricing and commerce

Presenting and negotiating

Logistics and Regulatory affairs (ability to formulate the clear requests to relevant departments)

Compliance and transparency in all business processes

Working in the team

Independently thinking and taking personal responsibility
Requirements
Polish citizenship
High education (medical, pharmaceutical, chemical, biological or close areas)
Experience in Sales or Key account management – not less than 5 years
Experience in medical devices, diagnostics, cosmetics' companies is a plus
Marketing experience is a plus
Languages: English – fluent, other EE languages – is a plus
Please be informed that in accordance with the General Data Protection Regulation (GDPR) No. 2016/679 of 27 April 2016, adopted by the European Parliament, the Council of the European Union and the European Commission, which came enter into force on 25 May 2018, the Company needs your consent for the processing of your personal data for further cooperation.
By responding to the vacancy and sending your CV to the Company (ASBISC Enterprises PLC), registered and operating under the laws of the Republic of Cyprus, registration number HE 75069, registration address: Diamond Court, 43 Kolonakiou street, Agios Athanasios, 4103 Limassol, Cyprus (the "Company"), you agree and consent for the Company to process your personal data provided in your CV according to the GDPR rules.
Please add the following clause: I agree to the processing of my personal data for the needs necessary in the recruitment process.